LAFAYETTE, La. -- Former Lafayette and Vermilion Parish educator Jacob De La Paz has been formally indicted on federal charge of attempted production of child pornography.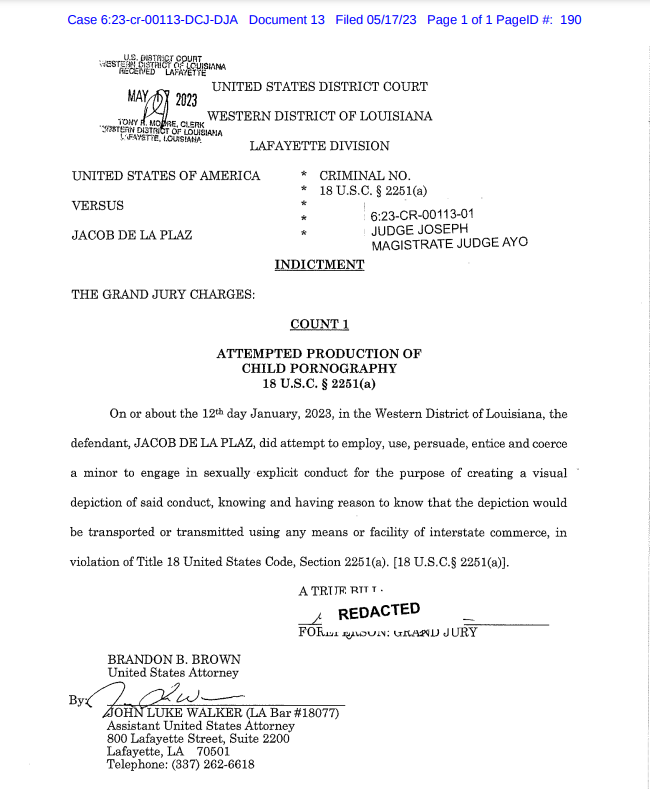 According to the indictment, which was filed in federal court in Lafayette on May 17th, De La Paz did attempt to persuade, entice and coerce a minor to engage in sexually explicit conduct. 
The indictment also states he did this knowing that depiction would "be transported or transmitted using any means or facility of interstate commerce."
Prior to his arrest, De La Paz was a teacher at St. Thomas More High School in Lafayette. He has since been fired. 
He is still in federal custody after being denied bond during a May 4th bond hearing.